Discussion Starter
·
#1
·
My best friends grandpa gave up basically....he has been collecting them for his whole life, literally... he didnt even open most, or take the subscription cards out.... i got a call from my best friend in Baghdad last night telling me that if i wasnt at the recycling center in 5 minutes they were shreaded....sadly i live 10 minutes away, without 5oclock traffic.... so i drove as fast as humanly possible, and needless to say i ended up with 5 orange/apple boxes, 2 other boxes, and several of those mag. organizers librarys use....full... almost all are mint condition.... some with small water damage but... hey and she still has the early 60s too!
shiz... my camera crapped out and this is the only one that will upload... June of 1967, for the record i was born in 1984, which means that this is 17 years older than me... scary...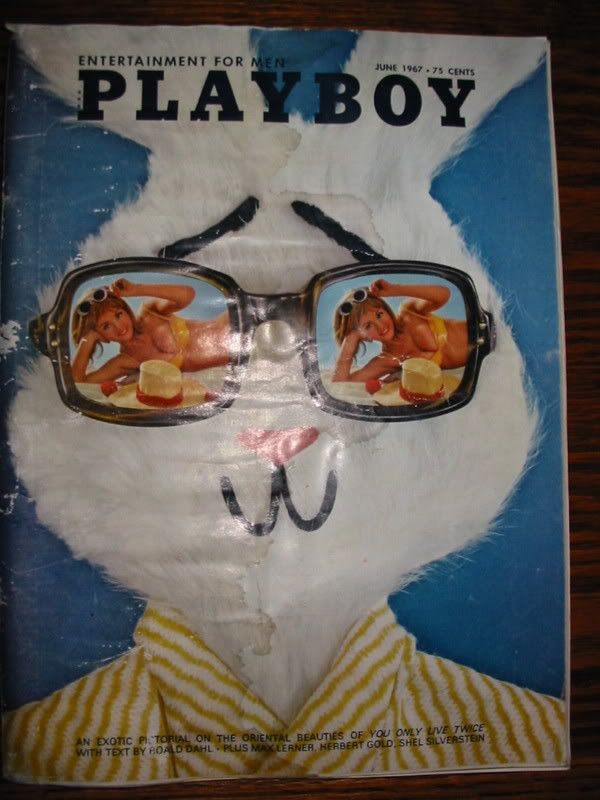 I WILL POST A LIST OF THE ISSUSES I AM MISSING (approximately 15 is my guess) and hopefully somebody will know where a COMPLETELY STERYL, JIZ FREE one can be found to match the ones i already have.... and theres lots of doubles to, so i will post those as well... i will also post some pics of the collector issues still in plastic... retro porn from the silent film era....
now its time to look on ebay, and see if some of these are worth $$bank$$