·
my sister is #1 best prostitute
Discussion Starter
·
#1
·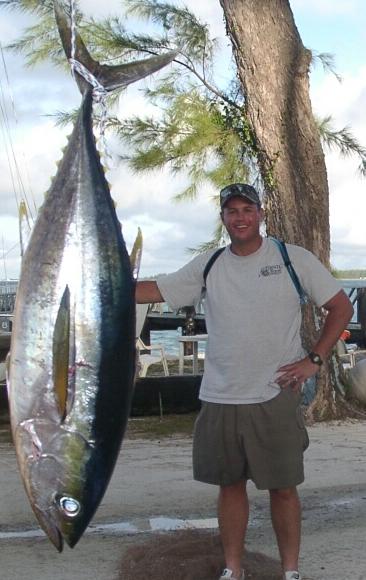 hahahaha
actually its just a good picture
From: "Barry Norton" <

[email protected]

>

Date: 07 Jun 2003, 01:39:52 AM

Subject: FISH STORY

July 15, 2001. Nothing much to tell. A few of the Chiefs from C Site went out fishing on a beautiful day, as was every day on Diego Garcia. We had a terrible catch and I believe the only fish the four of us caught was a fifteen pound tuna. Jim Zehner said we should take a picture with him about six feet behind it to make the fish look big. I thought it was a silly idea and told him so, but we tried it anyway. When I looked through the camera viewfinder and saw this, I couldn't stop laughing. With a photo editor, I edited out Ken Prior's hand holding up the fish on the line. We had a lot of fun with this and passed it all around NCTS DG. Had a lot of bites on it. The majority of comments were "My, what big eyes it has." I manged to fit most everyone's name into this story but left out Greg Guidry. Hi Greg.

CTMC(SW) Barry Norton: Sep 2000 to Oct 2001.