·
...just back for a bit to catch up...
Discussion Starter
·
#1
·
Piranha-Fury family.
First and foremost, Happy Holidays since everyone is being a bitch about saying "Merry Christmas".
Well, as of last month, my unit became the first helicopter unit to lift a giant piece of artillery into combat since Vietnam. We delivered the M198 Howitzer to 2/4 Gulf Co, for them to use and combat the "war on terrorism". I wasn't apart of the flight but me and my other Marine went to the lift site to take pictures of the lift as it happened.
Lets just say being underneath a 67000+ lb piece of flying metal is a bitch! Pebbles and sand flying all over the place is not cool to open skin, nore is 72000+lbs of force blowing down on you. We had to literally hold each other up to take the pictures (never been underneath a flying helicopter)
Here are the pictures in no particular order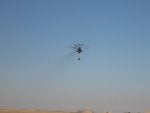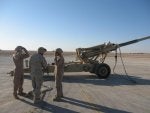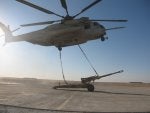 ....Also in different news, we had a helicopter crash. I'm not allowed to discuss in detail except just to state the obvious.