i needed a tank for my sanchezi, i had a 55g laying around so i thought i could wash it and do a DIY background. Since the update the old diy background pictures have been erased so i decided to take pictures as i do it, so if any members decides to paint there background they can use this as a reference.
acrylic paint(michaels $2.00)
sponge brush(michaels $0.40)
painters tape(i used brown tape i had laying around the house, but in the picture its white
)
step.1
remove dust or stains on the tank
step.2
apply tape on the bottom and top frames(sides of the glass also,i didnt)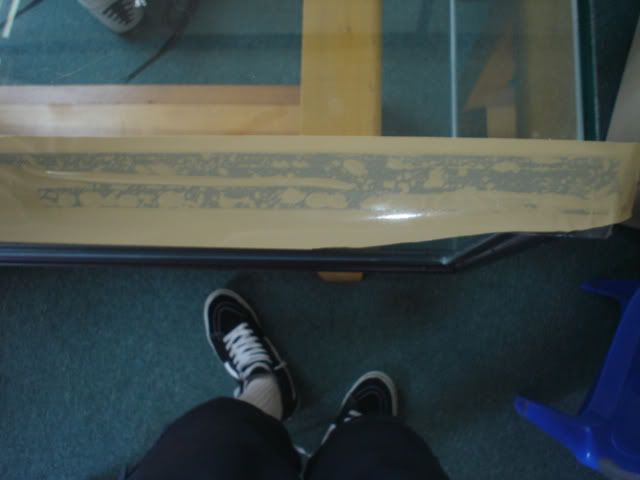 step3.
cut away the extra tape that is on the glass
step4.
apply first coat...this is only the base so dont apply too much paint, then wait for it to dry
step5.
after first coat is dried apply the second coat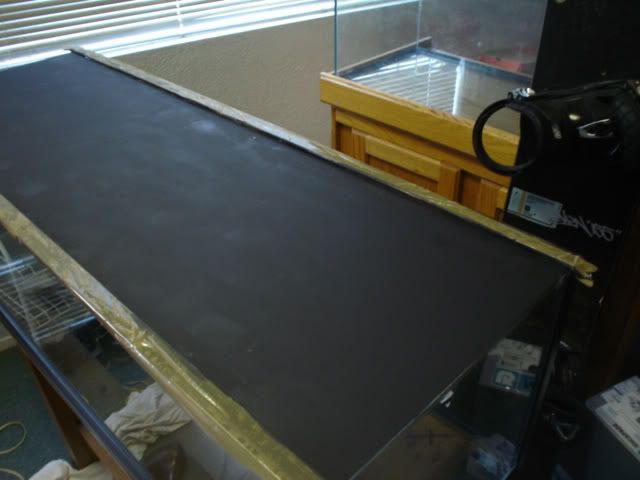 step6.
apply the third and final coat
step7.
place a light inside of the tank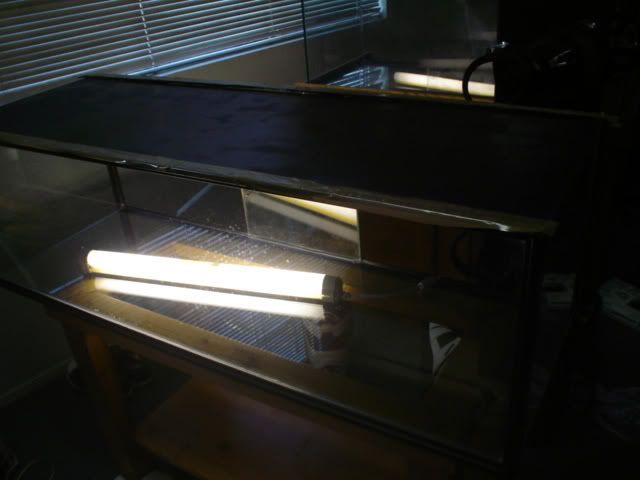 if your able to see light through the background you need to retouch it(ei. circled in red)
step8.
remove tape from top and bottom frames
step9.
enjoy your own DIY blk background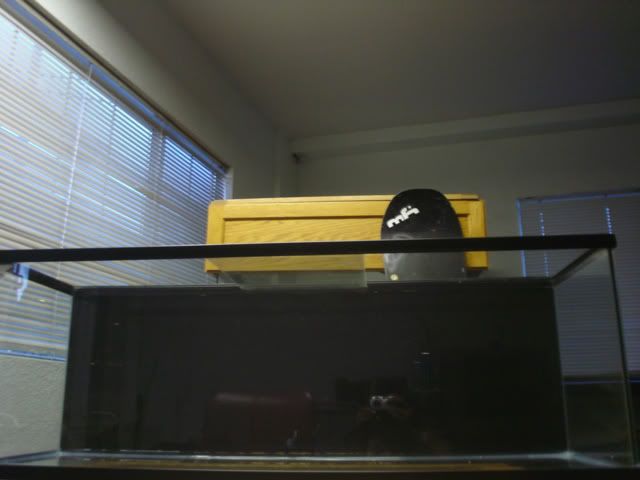 heres the final setup...i didnt fully rinse my substrate so the water is a bit cloudy