Discussion Starter
·
#1
·
Just finished some DIY moonlights for my piranha tanks and I love how it turned out. not to mention the added viewing time
my P's seem to love it and swim happily around in the blue glow
I got the idea from searching around on the net...and found an interesting DIY post about using cold-cathode tubes in your standard aquarium lights for moonlights....all you needed where some cold cathodes (the PC lights) and an AC adapter with an output around 9-10v DC. when you plug the lights into your PC they are getting 12vDC which is a little bright for your tank....so 9-10vDC seems to work good...it dims them a little
I used one from an old phone I had lying around that put out (9v) and I got the other one from an old Sega that didn't work (10v) I'm sure most people have a junk drawer that has one or two. radioshack sells'em for around $20
but any AC-DC adapter with an output of 9-10vDC will work and they all should say what their output is. get too far below 9v and the lights wont light at all, but I'm sure a person could play around to get dimmer or brighter accordingly.
a pic of an
AC/DC adapter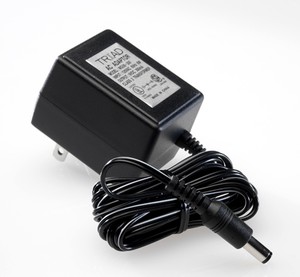 a pic of a
Cold Cathode tube
and wire harness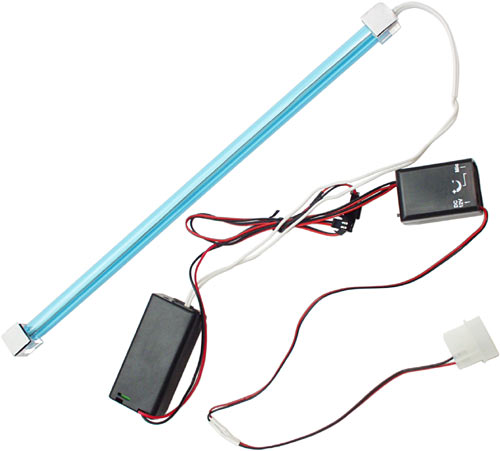 I just stashed the coldcathodes inverter box underneath the reflector and drilled a couple holes for the cathodes wires, AC/DC power wire and the moonlights on/off switch....it was easy!
My 75g with all blue and 3 Reds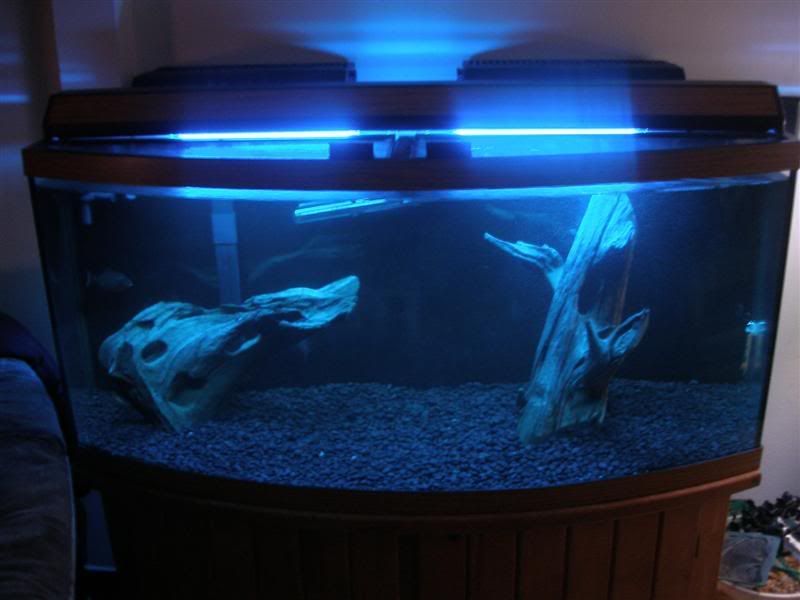 My 55g with blue/red and my Sanchezi(its what I had on-hand, so I tried it.....and I think I like it)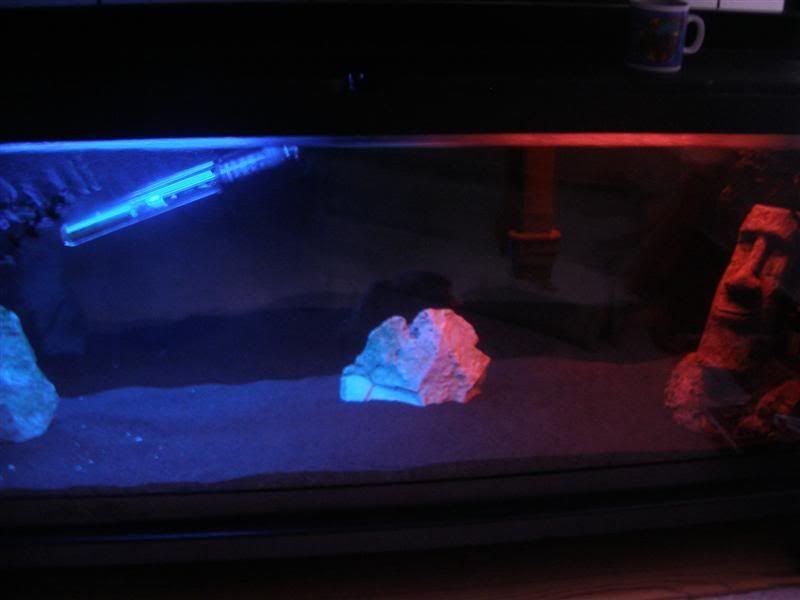 I know...can't see my P's at all....they just blur on my cam if they don't stay perfectly still...and with the moonlights they are very active
anyway...let me know what you guys think...
questions and comments welcome
Gaijin987