recently our member vince.v has adopted a pair of caribe from his friend to take care of. as you can see from the picture they were a bit beat up. this is not only an awesome example on how tough piranha can be but how awesome vince.v is for taking these guys in and caring them slowly back to good health!!!

vince, i know they arent showcase ready just yet but BIG props to you for caring for these tough guys and best of luck on their journey back to 100% healthy.
(click the link to see his feeding video)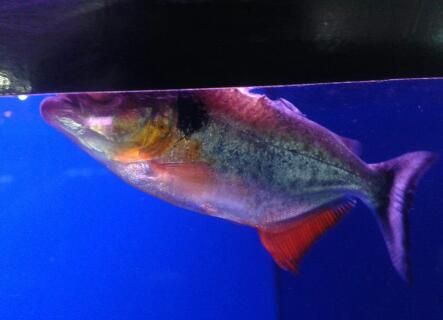 Video of them eating after 1hr in the tank.
http://static.photob...74660600108.mp4
This post has been edited by Ocellatus2000: 27 July 2013 - 07:15 AM